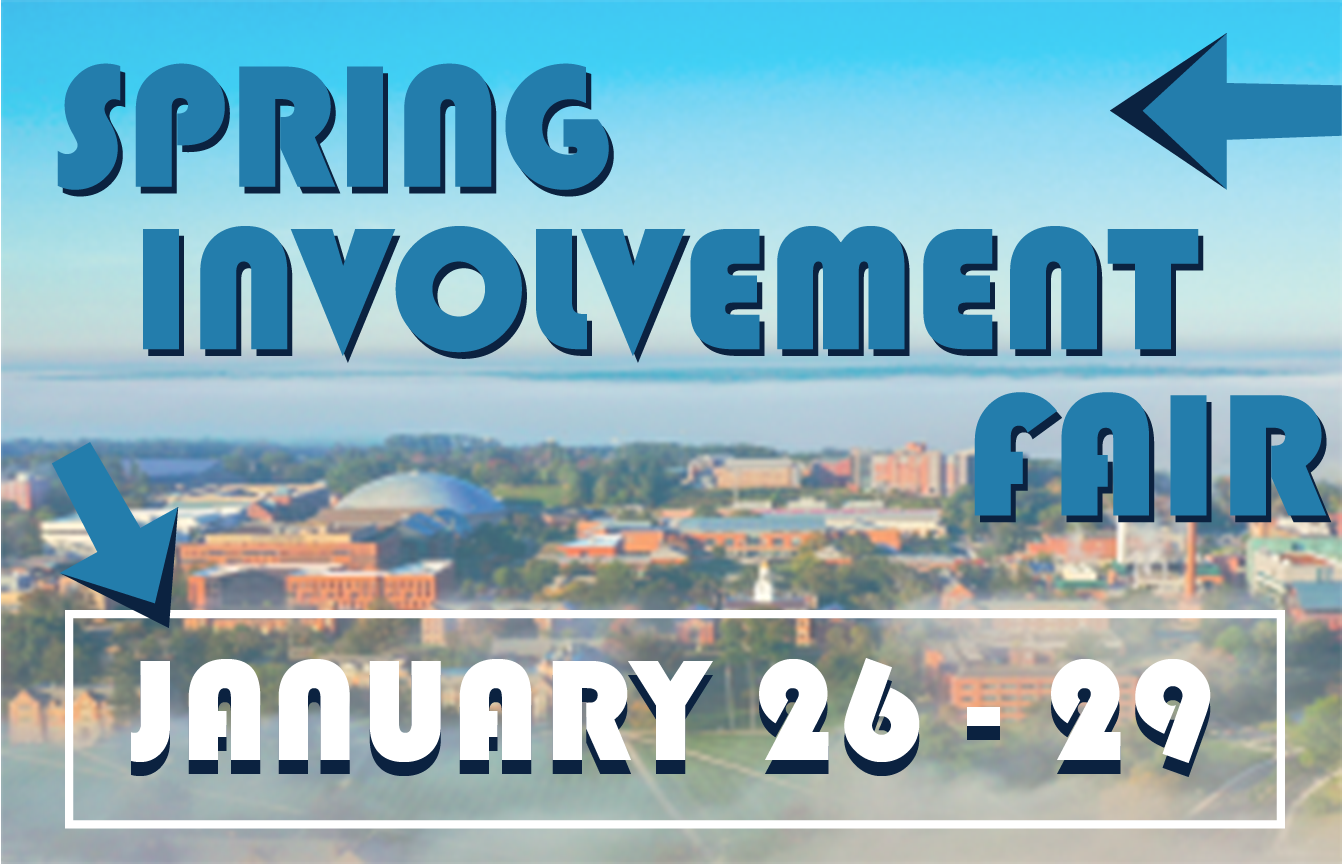 Are you ready to see what UConn has to offer?
Attending the Spring Involvement Fair Week just got easier!  During the events each day, just login to http://uconntact.uconn.edu with your NetID, you'll see the Involvement Fair banners in blue!  From there, filter by interest, or jump right into zoom rooms with club leaders!
If you have questions during the fair there will be a helpdesk link right at the top.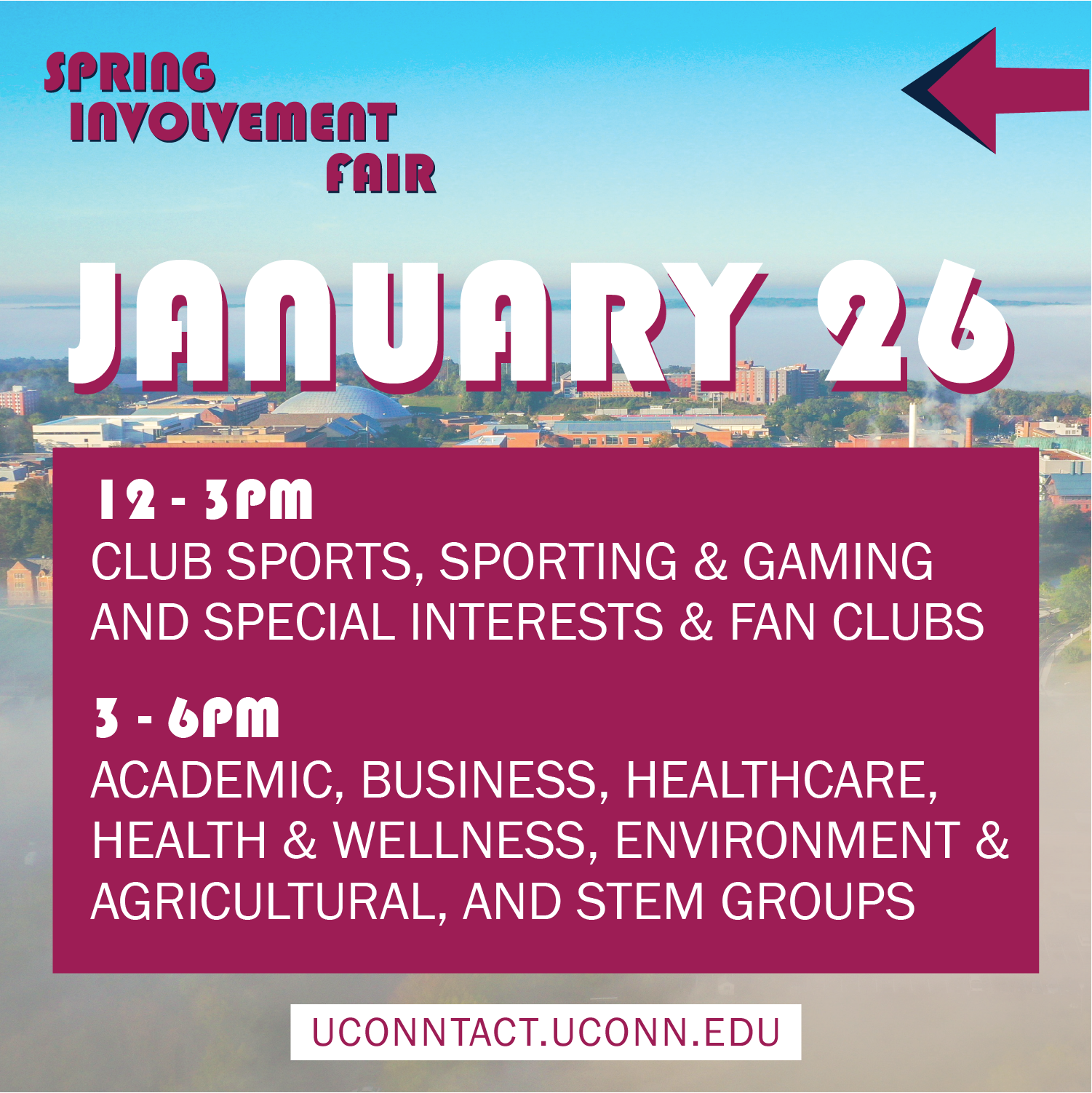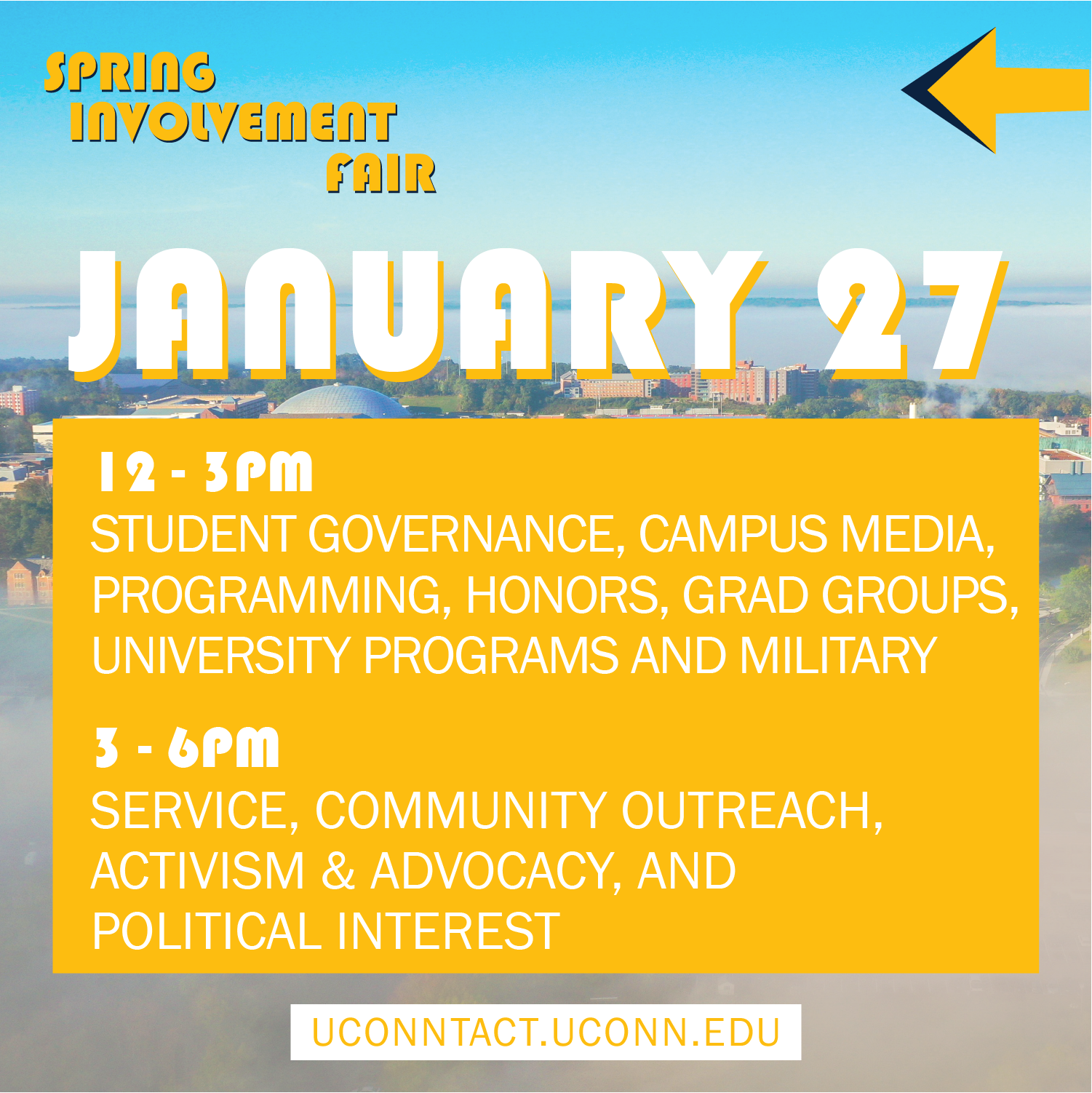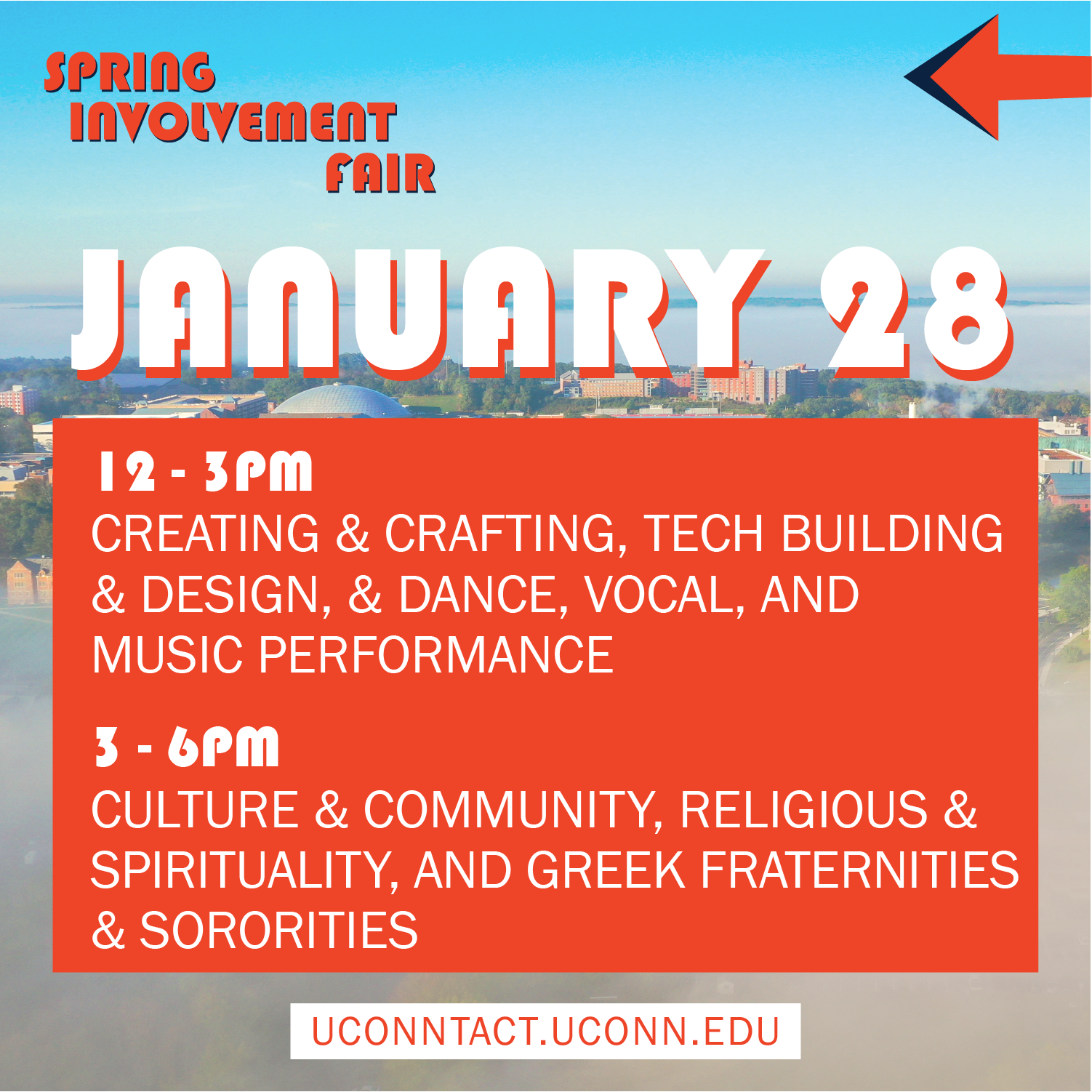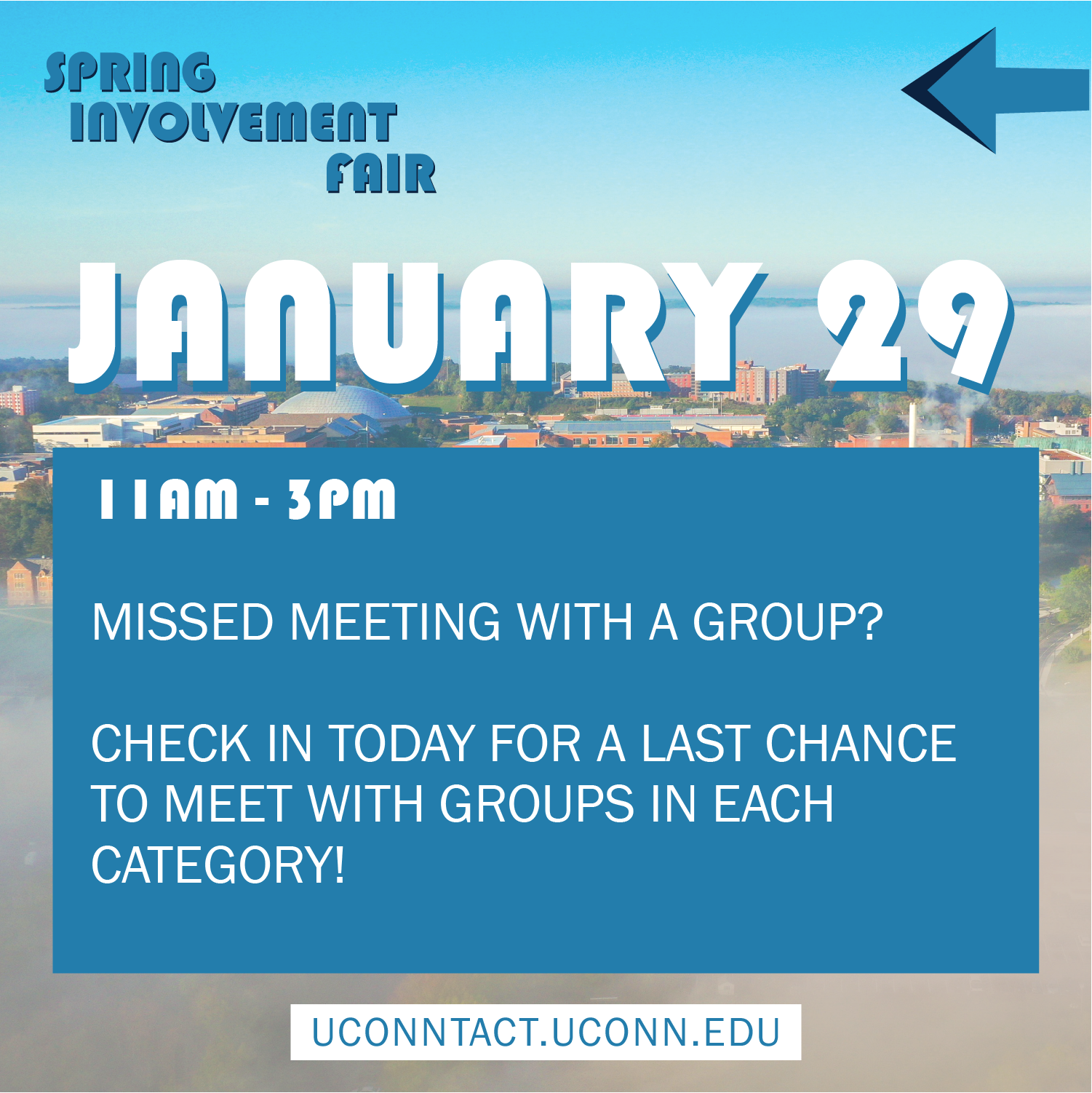 Involvement Fair Week Event's Schedule:
SUNDAY January 24th:
Stamford 1/24: 7pm-8pm Clubs & University Programs
TUESDAY January 26th:
Stamford 12p-1p Clubs & University Programs
Storrs 12p-3p Sports, Gaming, Fan Clubs & Special Interest
Storrs 3p-6p Academics, Business, STEM, Health, Wellness, Environment & Agriculture
WEDNESDAY January 27th:
Hartford 11a-12p Clubs & University Programs
Storrs 12p-3p Student Government, Programming, Campus Media, University Programs, Honors, Grads, Military
Storrs 3p-6p Service, Community Outreach, Activism & Advocacy, Political Interest
Stamford 7p-8p Clubs & University Programs
THURSDAY January 28th:
Storrs 12p-3p  Creating & Crafting, Tech Building & Design, Music, Dance, Arts
Storrs 3p-6p Culture & Community, Religious & Spirituality, Social Fraternities & Sororities
FRIDAY January 29th:
All Campus Round-Up 11am-3pm  Check out RSOs and Programs from all UConn Campuses!  This session is easily searchable by category!
The Involvement Fair - UConn's largest, free event that is open to all students, faculty & staff. Join the +400 student organizations and university programs to find new ways to connect, make friends, and get involved!
The Spring 2021 Involvement Fair is hosted through UConntact - UConn's Get Involved | Get Engaged platform.  You will be able to find clubs and groups participating each day based on their Category, and can connect LIVE with student leaders and members to find out more!
From academic, volunteer, performance, sporting, and many special interest groups, the Involvement Fair offers the opportunity to find out about what great organizations that await! Getting involved can help you make friends, build your resume, expand your horizons, develop your leadership skills, and have fun all while doing something that interests you.
For more information about the fair please e-mail getinvolved@uconn.edu !
Can't wait? Learn about all of the great opportunities by visiting UConntact today!